Photo credit: Lynne Dobson
The Problem
As you read this, millions of children are separated from their families, living in institutions or on the streets. Many survive with substandard care, unloved and at risk – all of them dreaming of a family. In the worst cases, the orphanage environment exposes children to devastating abuse and psychological trauma, creating adults who are 10x more likely to become sex workers and 50x more likely to be in prison.
But, we are also in the midst of a profound paradigm shift. Efforts are being made to reform foster care systems, support families before separation occurs and reunite families where preventable separation has occurred. We all know kids everywhere deserve better.
The movement has begun and Miracle Foundation is on the front line.
Our Solution
Our work in the past was grounded in helping orphans in need to have a better quality of life but has evolved to also ensure that every child has an opportunity to grow up in a family. We've learned that children who are separated from their families yearn to go back and feel the love and belonging a family can offer.  At Miracle Foundation, our vision is a family for every child in our lifetime.
In order to ensure a family for every child,  we have three core initiatives: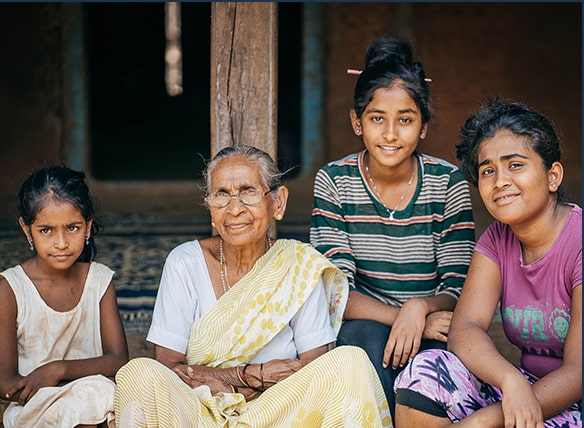 We unite children with families
We know children do not belong in orphanages; they belong in families. We also know that each child's journey home is unique. As we lead the transition of children away from institutions, our job is to make sure this work is done in a safe, stable, and permanent way.
We prevent children from entering the system
Every day around the world, social workers, caregivers, and government officials make decisions that impact millions of vulnerable children. We provide these "front line" workers with highly specialized training and educational resources, highlighting alternatives to orphanage care and allowing them to identify and support at-risk children long before separation is ever necessary.
We create technology to help scale our work
With millions of children in foster care and orphanages worldwide, we need smart tools to measure, analyze and keep track of each child's unique story. By creating scalable intuitive apps that are easily adapted to any language or culture, we accelerate every aspect of our work and make "A Family For Every Child" possible in our lifetime.
How We Measure
Our proprietary Thrive Scale™ methodology allows us to measure progress and assess risk at every stage of our work. Developed over the past two decades, this one-of-a-kind tool is taking the guesswork out of child care…and has propelled Miracle Foundation into a global nonprofit organization for children.
CASE STUDY
Aarambh: From Orphanage to Family-Focused Program
Sixty years of research suggests that children without families have a lower IQ and a higher chance of ending up trafficked or incarcerated. We all know there is a better way. Here's a story of how one orphanage is addressing the problem. Read More >
Children's lives improved
Foster Children reached through FosterShare app