Vannarith Chheang
Cambodia Country Chair
Vannarith Chheang is Co-Founder and Chairman at the Cambodian Institute for Strategic Studies, a Southeast Asia Consultant at the Nippon Foundation, and an adjunct Senior Fellow at the Cambodian Institute for Cooperation and Peace, where he previously served as Executive Director from 2009 to 2013. He has been awarded numerous fellowships, including the Young Global Leadership Program of the World Economic Forum (2013), T-wai's Global Emerging Voices (2013), and the Nippon Foundation Fellowships for Asian Public Intellectuals (2013-14). His research interests include governance and development in Southeast Asia, international politics of the Asia-Pacific, social innovation and people-centered regionalism, ASEAN, Cambodia's domestic politics, and foreign policy.
Dave Hanley
Member
Dave Hanley is a digital entrepreneur with a passion for social good. Dave currently works as Founder & CEO of Tomorrow, a company that is solving the important issue of economic insecurity in America by making financial and legal products easier to use and more accessible. In addition, Dave serves as a Board Member for Thirst4Water and Advisory Board Member for Welcoming America.
Dave is a Young Global Leader of the World Economic Forum and was a Fulbright Scholar. He holds an MBA from Stanford University, and a Master's and Bachelor's in Public Policy from Brigham Young University.
Lisa Huddleson
Member
Lisa Huddleson is an Ambassador and long-time strategic advisor to the Miracle Foundation. She specializes in global activation strategies that inspire people.
As a globally-minded philanthropic professional, Lisa develops engagement and employee giving programs and provides volunteerism management structures for Fortune 500s, nonprofits, and foundations. She has designed and executed philanthropy strategies for wide-ranging organizations, including Dell, the World Economic Forum, and The Walt Disney Company.
Jessica Jackley
Member
Jessica is an entrepreneur and investor. Her work over the last decade has focused on financial inclusion, the sharing economy and social justice.
Jessica is best known as a Co-Founder of Kiva.org, the world's first p2p microlending website. Kiva lets Internet users lend as little as $25 to individual entrepreneurs, providing them affordable capital to start or expand their small businesses. Since its founding in October 2005, Kiva has facilitated over $700 million in loans among individuals in 216 countries.
Jessica is a member of the Council on Foreign Relations and a 2011 Young Global Leader of the World Economic Forum. She holds an M.B.A. from the Stanford Graduate School of Business, a certificate in Global Leadership and Public Policy from the Harvard Kennedy School, a Bachelor of Arts in Philosophy and Political Science from Bucknell University, and honorary PhDs from Centenary College and Quinnipiac University.
Valerie Keller
Member
Valerie Keller has expertise in leadership, purpose-driven transformation, and innovation. She is Global Head of the EY Beacon Institute and an Executive Director of Ernst & Young LLP in its strategy practice. Valerie is a World Economic Forum Young Global Leader and recipient of JP Morgan Chase's 20 Under 40 and Change Agent Network's Humanitarian of the Year awards. She is an Associate Fellow of the University of Oxford Saïd Business School, where she designs and leads executive education programs. Valerie serves on the Harvard Kennedy School Women's Leadership Board and the advisory boards of Global Thinkers Forum, World Policy Institute, and Womanity U.S.
She holds an MBA with Distinction Honors from the University of Oxford and completed post-graduate work at the Harvard Business School and Harvard Kennedy School.
Janie Cravens
Social Work
Janie Cravens, MSW-ACP has over 30 years of experience in working with children. Since the Miracle Foundation was founded in 2000, she has provided guidance to the organization in the areas of child development, attachment, housemother training, mental health and best practices in the care of the children.
Dr. Tracey Haas
Medical
Tracey Haas, DO, MPH is a Family Physician with training in Tropical Medicine and Global Public Health. She has worked the Miracle Foundation since 2005, developing medical standards of care including vaccination schedules, medical protocols, nutrition guidelines, clean water and environmental safety. She has also helped develop a process for medical tracking, ensuring each child has medical oversight and access to the level of care they need.
Ritesh Gupta
Six Sigma
Ritesh Gupta, a black belt in Six Sigma, has been helping organizations and people grow for more than 15 years. He's an entrepreneur and has also worked for organizations like GE and the Tata Group. Today, Ritesh helps the Miracle Foundation build scalable processes and establish measurement systems.
William Barker
Predictive Index
Bill Barker provides consulting services to ensure the proper selection, development and retention of high performing employees. In 1998, Bill became a principal consultant with PI Midlantic, a firm specializing in an assessment survey called the "Predictive Index." With that tool, Bill helps the Miracle Foundation select and retain high-quality employees both in the US and India.
Perch Ducote
Leadership
Perch Ducote, the President of Power & Peace, Inc. has worked as an international consultant and personal coach for thirty years in the fields of personal development, communication, and leadership. He has designed and led workshops, seminars, and business interventions throughout the US and Europe. Perch provides the Miracle Foundation teams both in the US and India invaluable leadership training.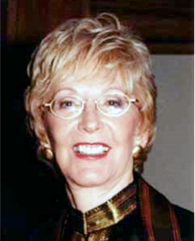 Joan Holmes
Strategic Advisor
Joan Holmes is the Founding President of The Hunger Project. She built The Hunger Project into an influential strategic organization that aims to end world hunger by mobilizing grassroots people, empowering women and forging partnership with local government. She also served as a member of the United Nations Millennium Project Hunger Task Force. Joan provides mentoring and strategic advising to the Miracle Foundation.
The Miracle Foundation is a non-profit organization that helps people create miracles for the world's orphans — and receive them in return. Help create a miracle today!