Janie Cravens
Social Work
Janie Cravens, MSW-ACP has over 30 years of experience in working with children.
Since the Miracle Foundation was founded in 2000, she has provided guidance to the organization in the areas of child development, attachment, housemother training, mental health and best practices in the care of the children.
Read More >
Dr. Tracey Haas
Medical
Tracey Haas, DO, MPH is a Family Physician with training in Tropical Medicine and Global Public Health.
She has worked the Miracle Foundation since 2005, developing medical standards of care including vaccination schedules, medical protocols, nutrition guidelines, clean water and environmental safety. She has also helped develop a process for medical tracking, ensuring each child has medical oversight and access to the level of care they need.
Read More >
Ritesh Gupta
Six Sigma
Ritesh Gupta, a black belt in Six Sigma, has been helping organizations and people grow for more than 15 years.
He's an entrepreneur and has also worked for organizations like GE and the Tata Group. Today, Ritesh helps the Miracle Foundation build scalable processes and establish measurement systems.
Read More >
William Barker
Predictive Index
Bill Barker provides consulting services to ensure the proper selection, development and retention of high performing employees.
In 1998, Bill became a principal consultant with PI Midlantic, a firm specializing in an assessment survey called the "Predictive Index." With that tool, Bill helps the Miracle Foundation select and retain high-quality employees both in the US and India.
Read More >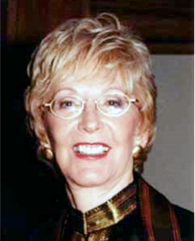 Joan Holmes
Strategic Advisor
Joan Holmes is the Founding President of The Hunger Project.
She built The Hunger Project into an influential strategic organization that aims to end world hunger by mobilizing grassroots people, empowering women and forging partnership with local government.
She also served as a member of the United Nations Millennium Project Hunger Task Force. Joan provides mentoring and strategic advising to the Miracle Foundation.
Read More >
Perch Ducote
Leadership
Perch Ducote is the President of Power & Peace, Inc.
He has worked as an international consultant and personal coach for thirty years in the fields of personal development, communication, and leadership.
He has designed and led workshops, seminars, and business interventions throughout the US and Europe. Perch provides the Miracle Foundation teams both in the US and India invaluable leadership training.
Read More >
The Miracle Foundation is a non-profit organization that helps people create miracles for the world's orphans — and receive them in return. Help create a miracle today!